Winner 2019
Camerata Jovem do Rio de Janeiro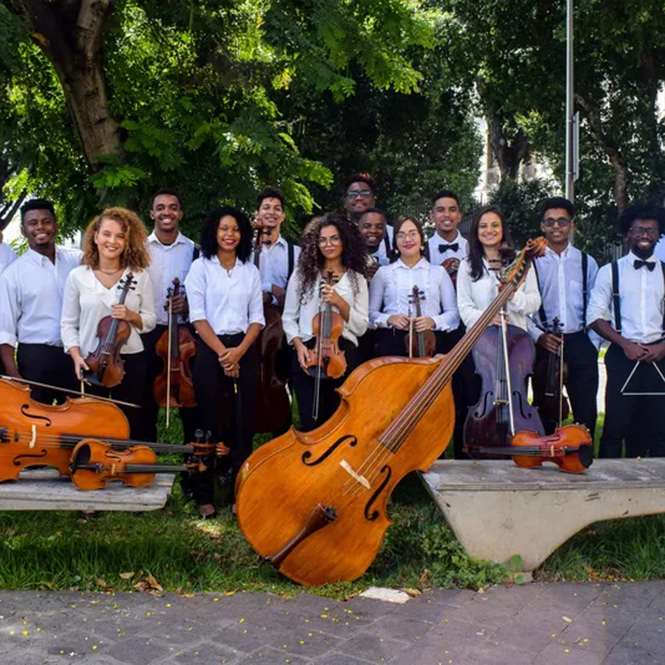 The Camerata is comprised of 19 young people between the ages of 17 and 23 years of age, all inhabitants of different economically-challenged communities of Rio de Janeiro. They began their contact with music merely 7 years previously in the Brazil's Social Action through Music project, and have already performed in hallowed classical music venues.
In 2016 and 2017 concerts were performed with renowned musicians such as pianist Lang Lang and violinist Yamandu Costa. In May 2018 the Camerata held three performances in New York City, spotlighted at the United Nations concerto.
The Youth Camerata has violinist Clovis Pereira Filho as its Musical Director; its General Coordinator is Fiorella Solares.