Charity
The Swiss Charity Concert supports the child rights organization Save the Children Switzerland. All proceeds of the concert go to a selected project of the organization.
Find out more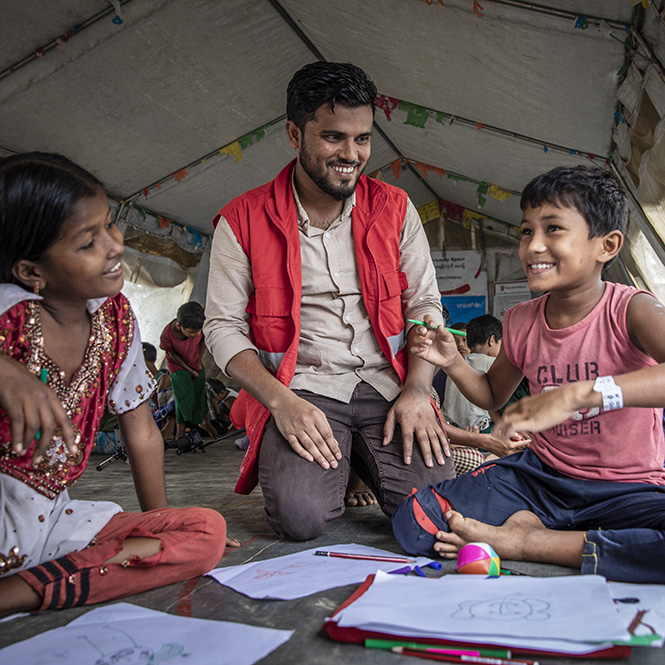 The Right to Learn – also for Children in Conflict Zones
More than 420 million children worldwide are living in a conflict zone. This means: nearly one-fifth of all children worldwide grow up in a region affected by war or armed conflict. The nature of conflict – and its devastating impact on children – is evolving. They last much longer, are increasingly urban and more directly hit the civil society. In today's armed conflicts, there is often no longer a clearly demarcated battlefield: children's homes and schools are the battlefield.
An estimated 75 million children currently affected by conflict do not have access to education.
If schools are the target for bomb attacks, they are no longer a safe place for children. Children are injured and killed in attacks and can no longer attend the destroyed schools. Children who have to leave their homes with their families often have no access to education while fleeing or living in refugee camps.
Save the Children wants to ensure, that those children have access to education as well. We build Child Friendly Spaces and Temporary Learning Centers where children are cared for and supported in a safe and child-friendly environment. They receive school lessons and school supplies. These are places where children can simply be children again and receive support to process their often traumatic experiences.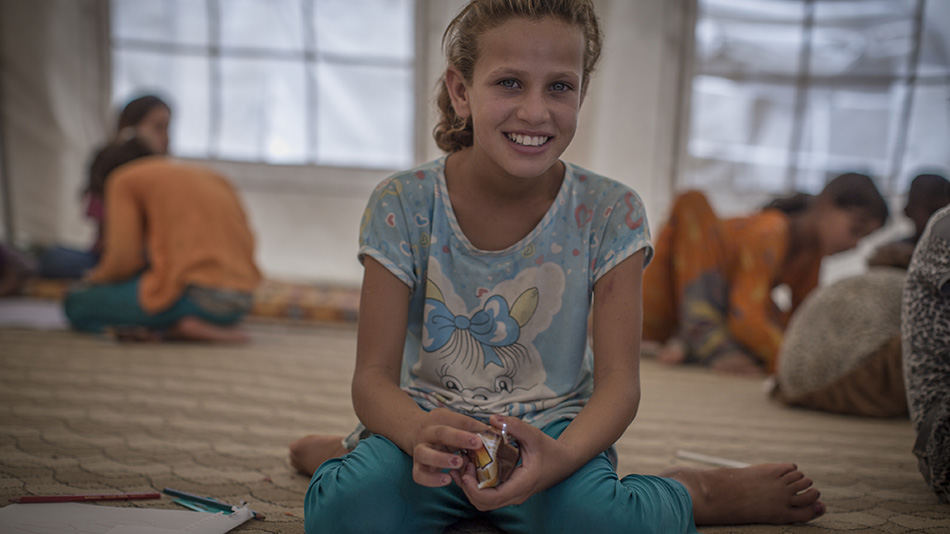 One of them is eleven year-old Saja. For six months, she lived under shelling in her hometown in Iraq. She had to flee with her family to a refugee camp where her future is uncertain. The only way for her to continue her education is to attend a Save the Children Child Friendly Space. There, she has a safe place to learn, play and be a child again.
Save the Children believes that every child deserves a future and we want to ensure that children in conflict zones are protected and have access to school. Because safe schools are where children's dreams and potential take shape and become real.
Your donation counts!
Become a hero now for the most disadvantaged children, including those in war and conflict areas.