Prof. Koh Gabriel Kameda
Violinist and professor – Koh Gabriel Kameda is the Musical Director of the Swiss Charity Concert.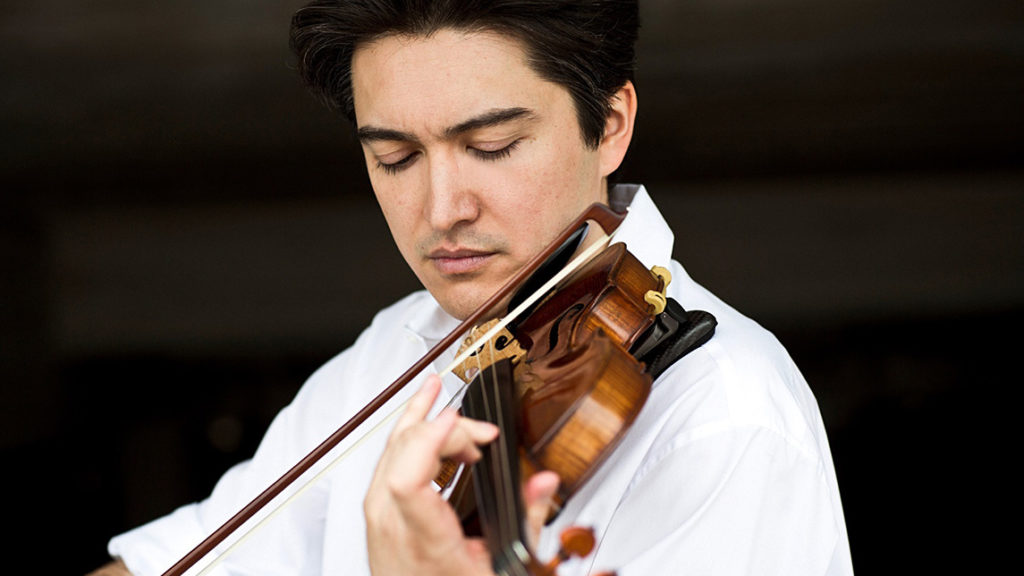 Prof. Koh Gabriel Kameda "is one of the great violinists of our time" was how Lord Yehudi Menuhin enthusiastically described Kameda. Sir James Galway called him "one of the most important violinists of his generation".
In his book "Great Violinists" Harald Eggebrecht (Süddeutsche Zeitung) writes: "Thus he gave the first performance in Japan of the concerto by Louis Gruenberg once ordered by Jascha Heifetz in 1945. The DVD recording of the dress rehearsal gives the impression that this technically extremely difficult piece was written for Kameda, so natural and slag-free does this young man play…".
In over 30 years of active concert career, his performances have taken him to the most important concert halls in Europe, Asia, North and South America; he plays on a violin by Antonius Stradivarius, Cremona, from 1727.
Between 2005 – 2009 he taught at the Zurich University of the Arts, after which he was appointed professor at the Detmold University of Music, and since 2019 he holds the professorship of violin at the University of Münster in the Department of Music.
His students won 1st prizes at internationally renowned competitions such as the Carl Flesch, Henryk Szeryng, Kloster Schöntal, Brahms, Enescu, Lipizer, Zhuhai-Mozart competitions and others; they have regularly won 1st prizes at the national Jugend Musiziert competition for many years. One of his younger students made her debut at Carnegie Hall in New York not long ago, when she was only 12 years old.
Kameda plays on a masterpiece violin: an Antonius Stradivarius Cremona from 1727.
More information on www.kameda.de
"
Koh Gabriel Kameda is one of the great violinists of our time.
"
Lord Yehudi Menuhin – Violinist, violist and conductor